Dec 13 2010 2:11PM GMT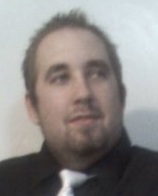 Profile: Eric Hansen
In a vague sense, this does involve I.T. security. Over the past week, there has been a lot of drive-by-downloads done via a fake advertising firm, spreading it's payload through both Microsoft and DoubleClick's ads service. Both of which affecting a very high amount of computers and devices. While not going into to much detail, the generic rundown is that people registered the domain AdShufffle.com (intentional 3 f's; the actual domain is AdShuffle.com [2 f's]), and somehow that tricked the ad sites DoubleClick (owned by Google) and Microsoft's own ad service into serving ads from this domain. The domain then would use JavaScript an iFrame coding to download software onto a user's computer and use various exploits to cause damage.
While I haven't read anything about what the damage was, the pressing issue is more so is using and advertising business model worth risking your clients' (personal) security? I don't agree with using NoScript and Ad-Block programs extensively (websites do need to make revenue, especially if they offer free services to it's clients. But, if these issues keep arising, then I see no alternative but to restrict ads.
The main issue I see with ads is they try to attract the user instead of provide them a reason to go to their website. By this I mean there's a lot of ads that use voice and flashiness to attract a person's eyes, but it serves no purpose besides that. One thing about AdSense (Google's own personal ad service) is text-only, which gives the user a real reason to go to the ad's site (if it's informative enough).
Articles like the one that this is about tends to lead people further away from supporting the "starving artists" of the I.T. world, and leads to people needing to find more strategic, and possibly more intrusive, ways to support themselves.