Nov 28 2012 3:08PM GMT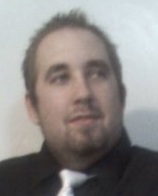 Profile: Eric Hansen
An interesting article was posted on Slashdot.org: http://tech.slashdot.org/story/12/11/28/1355225/ipv6-deployment-picking-up-speed
In it, it talks about how the transition from IPv4-IPv6 has been extremely slow, and some other common statistics.  Overall, the information in it proves un-newsworthy, but the whole idea in itself that IPv6 has yet to even really become mainstream is disheartening.
IPv6 has been out, according to the article, for 15 years now.  In that 15 years, IPv4 finally ran out of addressing blocks in early-2011.  Here we are going into 2 years later and IPv6 is still on the back burner.  Even most VPS providers are not offering many (if any) IPv6 addresses.  This causes an issue of migration because as I see it, it'll be too late to do anything by the time we actually need to give out the IPv6 addresses.  It will take businesses a good year if not more to be fully rid of IPv4 addressing (thinking medium businesses).  There's the issues of not knowing what software will be fine, not work at all, need tweaks, etc… then the internal migration of moving servers and services over to different addresses.
I know typically it's not that big of a deal when it comes to services, as they tend to bind to all or a specific IP, but if one of those pieces of software does not play nice with IPv6, then your entire infrastructure can be torn down until a replacement or fix can be made.
Now is the time for businesses to actually put a foot forward in migrating to IPv6.  This hasn't been a random spurring of scenarios, either.  It's been known from day one that this will happen, just a matter of time.