Mar 31 2014 7:28AM GMT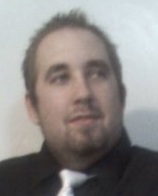 Profile: Eric Hansen
Earlier this month a big report broke out that Microsoft was spying on a former employee who was leaking IP (Windows 8 code) to a blogger.  Since, the leaker has been arrested but a lot of people are in an uproar about it because of privacy concerns.
When you're using a third-party to deal with any type of service, especially if they are hosting the content for you, expect the provider to be able to read/peek/view anything of yours at any time any where they please.
You're using their systems, their space, their bandwidth and their electricity.  Its like being invited over to a friend's house and getting pissed when they take your glass away, dump whatever was in it, then give it back to you with a fresh drink.
At the same time I know its not a similar comparison, but the idea is there.  You put all your faith that a provider isn't going to see what their space is being used for, you are pretty naive.  Everyone does it, from big to small companies.  Its just like working at a company who monitors your network habits.