Jan 31 2013 3:08PM GMT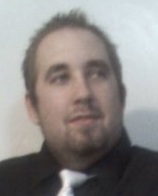 Profile: Eric Hansen
Back in late 2009, an article was published by CyberCiti detailing 20+ tips on how to secure your Linux machine. How have things changes since and now (especially since we're nearing Linux kernel 4.0)?
Then: #1: Encrypt Data Communication
Now: Same
Especially with the advent of more sophisticated tools at everyone's disposal, ensuring data communication is encrypted should be a top priority. This includes using SSH instead of Telnet, SFTP over FTP, HTTPS over HTTP, etc…
These steps have also been made easier, however. Instead of purchasing a new SSL cert for every Intranet site, just create your own. It saves $30+/year per certificate and is more manageable.
Then: #2: Minimize Software to Minimize Vulnerability
#3: One Network Service Per System or VM Instance
Now: Same
It's no secret having 100 different programs listening on different ports makes you 100x more at risk than 1 program listening on 1 port (or even 1 program listening on multiple ports). This will also help with the "go green" initiatives as well, though, as it will require less power to constantly maintain those applications.
Virtualization is a hot subject right now, and it has gained a lot of steam since around 2006 from my experience. Now, everywhere you look online there' more talk about new virtualization, cloud solutions, etc..
Then: #4: Keep Linux Kernel and Software Up to Date
Now: Same
Similar to the above, this one is no secret as well. However, one thing I feel is lacking in every package manager I've seen is the ability to update just a single package. There's not always a reason to update the entire system when you just need PHP updated, for example. It also causes sysadmins to be put between a brick and a hard place, because if they don't update it could be catastrophic to their network, but if they update everything the entire server could get corrupted.
Then: #5: Use Linux Security Extensions
Now: Debatable
I'm a firm believer of not using "security extensions" such as SELinux. They tend to cause more of a headache than they're worth and just add extra load on the server.
While they're good for a catch-all approach, proper sysadmin and monitoring solutions should be a better approach.
I'll continue with the next batch of 5 in another part.