May 30 2013 5:11PM GMT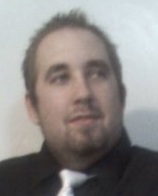 Profile: Eric Hansen
[…] a recent We The People petition at the White House, asking the administration to support the treaty for the blind, which would make it easier to access creative works for the blind by creating a few small "exceptions" to copyright law (i.e., returning rights to the public) for the sake of sharing formats that are accessible to the blind across borders. However, some blind advocacy groups have discovered that, if you happen to be blind/visually impaired, it's basically impossible to sign the petition.
The reason being?  Captcha.
You know, the (usually randomly trippy) letters that you have to type to "verify you're human".  The problem though isn't that they were forced to try and type in characters they couldn't see, because that wasn't the case.  The issue is more so that the audio captcha is unintelligible (like this video).  Which if you have ever tried doing the audio of a captcha, it is.  Kind of picture trying to talk to someone at a party, and everyone is talking over you.  I had the displeasure of going through this with Outlook.com's audio captcha not too long ago, and it frustrated me more than anything.
Captcha is a great design initially, and I do understand why they would garble the audio, but it hurts the solution more than it helps.  Its bad enough that you distort letters that look similar whether lower or upper ("C" vs. "c", "X" vs. "x", etc…).  That alone is annoying, but to be blind and unable to make life better because you thought distorting audio was a great idea?  No thanks.