Mar 28 2011 2:49PM GMT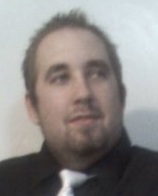 Profile: Eric Hansen
For quite a while, there has been a strong push for companies (and individuals even) to "go green".  By this, it's meant that we depend on other means of operating besides using a ton of electricity, emitting more fumes into the ozone, etc…  However, it wasn't until I started working as a Support Analyst a few years ago that I truly understood the actual power behind this movement.
In a sense, you can think of it as sort of a VPS (virtual private server).  You allocate so much amount of total system resources to virtual set ups (virtual machines), so it's still running on the same energy as the host, but only those who actually see it will know it.  In a way this is similar to a VPS, as they allocate so much resources to run a virtual server to the user(s).  This is where virtualization comes in.
Back to my Ford experience.  Near the end of my tenure there, I ended up having to help a manager there fix a problem in the server room.  This ended up leading to me seeing that we really did not have as many servers as it seemed.  Apparently, for every server we had there, it was running about 4 virtual machines.  I wasn't able to inspect them beyond that, but it does make one wonder…just how powerful can this technology and purpose be?  For these servers to be able to hold up a monster of a network like Ford Motor Company's is pretty impressive.
Fast forward a year, where I'm now working at a web-hosting company.  While I didn't get much experience with it, we did run XenServer for our VPS hosting solution.  This acted the same as running a virtual machine pretty much, just with a harder-to-use management console.  It still used all of the hosts' system resources to allocate it to the subsystems (virtual servers), which ran just as a single server to the end user.  This saved a lot of space and energy consumption as well, as we didn't need a new server for each VPS client (which makes sense, but I think you get my point here).
My general thought is that if this is possible, then isn't it just as possible to run a "dedicated server" in a virtual setting?  The only real problems here are disk space allocation and CPU power, but there is another way to think about this.  If you have a customer who wants 3 dedicated servers (1 for web, 1 for database and 1 for payment gateway [PCI compliance]), then you could build a server that has 3x the amount for each of these (i.e.: 32 GB RAM, 2 TB drive, 8-core processor), which could essentially run as a dedicated server.  The user would not notice a difference in the systems, and it would not only save rack space, but save energy consumption as well.
The capability of virtualization to manage many different types of set ups and networks is amazing.  While it's still relatively new, this is a fastly growing desire from businesses, especially with governmental pressure and money budgeting.  If you think about it, if a company can run 4 servers with the power consumption of one, verses 4-times the power consumption for one server per each, the virtualization will be more cost effective in the end.  In the end, the only problem for companies in the beginning, if you didn't start out with virutalization, is migrating services and data over.  However, in the end, it will be a lot more worth the desire to have sysadmins who know how to deploy, maintain and understand this technology.
If you would like more information in regards to this, a fellow blogger here, Ed Tittel, made a very helpful blog post about VCP (VMware Certified Professional), here: Lots of VMWare VCP-410 Cert Resources available.  I would like to thank Ed for providing me the information he has, and hope that other people who read these blogs will see the potential and need for this knowledge in the future.