Jan 28 2013 3:03PM GMT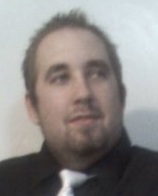 Profile: Eric Hansen
Earlier this month I started a series about breaking into the Linux security field (part 1: https://itknowledgeexchange.techtarget.com/security-admin/getting-into-linux-security-part-1/). I'm going to continue this with more tools of the trade to start learning.
Shorewall
I wrote an article about some of the pro's and con's of Shorewall, a supplement of iptables. But why am I listing it here? Because once you know how people can get into a network, you need to be able to prevent them.
Installing a firewall is one thing, but being able to manage it is another. While sometimes you won't have to mess with the grittiness of firewalls, it's definitely a good asset to have, knowing how to configure various firewalls. As such, learning how to use Shorewall can be easily translated into iptables or some other solution. Kind of like how learning the Linux CLI can help you navigate around a Unix CLI, even though they aren't the same.
There's a few different solutions besides Shorewall you can dab into, but I've found that for those that don't use the native iptables, Shorewall is there. The effectiveness and ease of configuration will basically give you a 'set it and forget it' feel, and will definitely make life easier.
Metasploit
Venturing away from the network aspect of things, Metasploit is another one of those de-facto standard applications that you should have in your Swiss army knife. Used by many IT professionals and highly recognized in the application vulnerability assessment field, Metasploit will be a great asset during audits.
Similar to other tools that'll be listed, this isn't one that is a hacker's delight, and it's not meant to be. It's very easy to be detected using this when it comes do to being automated. Instead, this is supposed to give you an realistic look at how hackers view your network.
Metasploit is basically a huge database of known vulnerabilities in various services and systems themselves. For example, if a hacker detects you're running Apache CloudStack 4.0, they could attempt to exploit CVE-2012-5616. Metasploit has a vast community of developers and authors who write plugins for Metasploit that will allow penetration testers the ability to see if their Apache server(s) are vulnerable to this CVE.
Unless you have permission from the server owner, I would advise running this against anything outside of your LAN. Even as a professional, when I'm performing audits I contact the data center and inform them of the audit, what it will involve and the time frame. This is a very powerful tool, but as the saying goes, "with great power comes great responsibility".
Nessus
The last tool in our second part is going to be Nessus. This tool has been around about as long as Metasploit, if not longer, and has another strong background in the audit world. However, this is more of a network auditing tool than application.
Nessus itself is very powerful. It will also create a lot of noise, similar to Metasploit, on the network. So again, I advise unless you have permission to only do this on the LAN.
What this software does is probe any hosts you provide it, and throw a bunch of attacks at it. You can, however, also create different profiles to fit different attacks. So if you want to only test Apache, you can create an Apache profile and add specific tests. This makes the tool very versatile and flexible.
I'll admit I haven't used Nessus in a few years, but that last time I remember, the paid version only allowed PDF reports, and those had references to Tenable Security (Nessus' developers) in it. However, if you're looking for a strong competitor and a very flexible engine that offers in-depth information about your network's security, this is definitely a great tool to have and understand.
Conclusion
There's so many other tools that I'll be touching on, more so free ones that offer the same functionality but with a better price tag. However, this is a good start into looking into the deeper security aspects.