May 30 2013 5:30PM GMT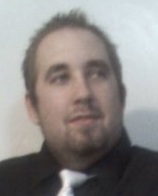 Profile: Eric Hansen
Ubuntu, with its first release (and first bug) in 2004, has finally marked the first bug as fixed…about 9 years later.  What is the first bug, you ask?
"Microsoft has a majority market share"
If you compare and contrast 2004 with 2013, it makes sense, doesn't it?  Windows has seen its fair share of flops (Vista and 8, anyone?), Linux has, for the most part, seen a handsome (or beautiful) increase in both use and users.  We even have the best of both worlds in products such as Gnome and KDE.
A great quote regarding this comes from Mark Shuttleworth himself (frankly I don't know who he is relative to Ubuntu, but then again I really don't care for Ubuntu):
Personal computing today is a broader proposition than it was in 2004: phones, tablets, wearables and other devices are all part of the mix for our digital lives. From a competitive perspective, that broader market has healthy competition, with IOS and Android representing a meaningful share.
Windows will, unless Google decides to really screw everyone over, not come close to the market share.  I feel that there really is little distance between Microsoft and RIM (now BlackBerry), with the major difference being BlackBerry's whole model resolves around devices like phones, while Microsoft has a vast array of outlets.
Source: http://www.omgubuntu.co.uk/2013/05/mark-shuttleworth-marks-bug-1-fixed