Aug 29 2013 3:14PM GMT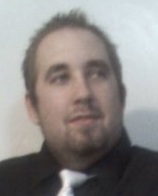 Profile: Eric Hansen
According to a recent article on eWeek, Amazon's US-EAST-1 DC (or "AZ") failed…again.  This isn't the first time and won't be the last that the DC has issues.  However, what struck me funny was this:
The purpose of the AZ concept is to have geographically disparate fault tolerance and stability on a global basis. Amazon currently operates eight AZs in total, including three in the Asia Pacific region, one in Western Europe, one in South America and three AZs in the United States. US-EAST-1 is the only Amazon AZ on the East Coast; the other two AZs are US-WEST-1 located in Northern California and US-WEST-2 located in Oregon.
So, basically, what its telling me is that US-EAST is supposed to have fault tolerance in the event an outage occurs by operating in only 1 DC?  That's like going to a car dealer and they convincing you to buy two cars, with the second one just having a picture of an engine in place of the actual engine.
I recently signed up for AWS' free tier experience.  While I haven't toyed with it much, seeing their logic just really makes me feel unsettled.  How can I have redundancy when there's only 1 DC in the zone/area?  Shoot, Asia Pacific (~Japan and the like) has 3 DC's.  But, in the same way, the East coast is no different than South America or Europe either because they too only have 1 DC.
Redundancy is meant to be a real activity, not just a buzz word to sell pancakes at the price of a tire.