May 31 2014 5:47PM GMT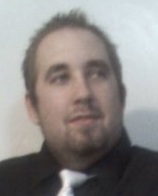 Profile: Eric Hansen
Tags:
This isn't old technology, in that persistence has been around for a good few years, but now Kali Linux is offering it in encrypted form.
http://www.offensive-security.com/kali-linux/kali-encrypted-usb-persistence/
Persistence in this from is basically a way for live USB-ran distros to keep data that was created/modified while running from the USB.  While I never use this feature, it is nice to have if you're an on-the-go kind of person.  The added feature of encryption has been long over due and one of the reasons I have never used persistence to begin with.