Mar 31 2014 7:39AM GMT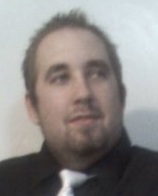 Profile: Eric Hansen
An article was posted recently about Dropbox and its relation to DMCA.  In short, if you share a file publicly, and its been flagged as a violation to DMCA (either under your account or another's), it will be blocked from the share.  So far this doesn't mean its deleted from your account, just that you can't share it publicly.
I like how Dropbox functions on this, but I can see one issue.  Dropbox does this by checking the hash of a file, and comparing it against a database of known infridged files, similar to how a lot of AV systems check for viruses.  I haven't done a lot of research on the algorithm used, but lets say its SHA-2 to make it actually useful.
While the possibility of this happening is very small, what if a collision happened between a music video file of Metallica and a picture of my wife's newest kittens?  Two completely different files, but they end up with the same hash.  Would you allow the music video to be shared too or block the kittens from harvesting me my sweet Reddit karma?
Now, Dropbox also uses the hashing system to save on bandwidth and disk space (if a file on the server already exists with the same hash, it just shares that exact file with both accounts instead of uploading the same file twice).  As you can possibly imagine, the same issue occurs and Dropship has tried to exploit this but Dropbox has worked to stop it from happening.