Apr 6 2011 12:58PM GMT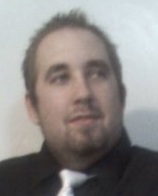 Profile: Eric Hansen
Earlier today, the IT Watch Blog posted an article, Storage: Virtualization's wallflower?, which brought up how IT enterprise companies are neglecting virtualized storage solutions. In the article, Melanie stated:
The findings can be a little disturbing, especially to a company who creates a product that many medium and large enterprise IT orgs are leaving out of their virtualization plans: Storage. The study found that 43 percent had mistaken the impact storage would have on server and desktop virtualization or had shied away from a virtualization project because storage-related costs were too high.
One reason I can see for this is that storage virtualization is still a relatively new concept. When I first read the article, I was thinking that storage virtualization was storing data in RAM instead of using hard disks, especially with how DataCore presents the benefits. Instead, it still seems to rely on actual hard disks to store data, but essentially caches (or uses RAID in some cases) the data. Now, I might still be wrong on this, but these points on the site is what brings me to various conclusions (and why):
1. Lowers your capital expenses by avoiding the need to 'Rip & Replace' existing storage
Long theory-rationalization short, doesn't this sound an awful like RAID? I know RAID is the "rip & replace", but the only benefit storage virtualization has here from what I can tell is that you can rebuild the virtualized hard disk, but it holds no benefits against RAID really.
2. Maximize storage investment productivity, doubles your effective storage utilization rates to 90%
When caching data, while you are using extra disk space, but it makes the heads on the drives have to do less work (if cached in memory), and uses less system resources (i.e.: doesn't have to call stat() all the time).
3. Accelerates performance by 200% to speed up of your workloads and achieve faster response times
Pretty much the same as the above, with the added point that caching is used in various server aspects to fetch data that is constantly requested, but rarely modified.
4. Reduce admin and provisioning times from days to minutes
This seems more of a RAID perk than virtualization (which is very loosely similar). Reducing administration time on a system is done by proper documentation, not by virtualization. It can reduce the amount of admins needed, but their jobs aren't going to shorten, only lengthen if anything. Provisioning time is not any different really, as a hot-swappable RAID set up makes the job go from possibly hours to possibly seconds.
5. Boosts 'Purchasing Power' by freeing you from disk vendor lock-in: 'only buy when & what you need'
I know companies usually go into some sort of agreement with a vendor to get discounts, but it seems virtualization locks you in more than if you were to use physical devices. Unless it's an open-source type of solution, it seems more of a proprietary solution, and they just let other vendors re-brand the same product for different prices.
6. Enables Non-stop Business Operations! Prevents storage related downtime & costly business disruptions
I was going to bring this up later, but their site also states they provide 100% uptime. No product can provide 100% uptime unless there's a redundant backup (i.e.: how hot-swap works with RAID). There's really nothing else to note on this, sadly.
Their site does offer explanations to their claims, but it seems like an over-shoot to claim they take care of the physical disk requirement, when it seems to rely on it itself. Volatile systems were never a good idea to begin with, that's why RAM is only meant as a temporary solution (i.e.: mounting /tmp to tmpfs/RAM disk). This technology could very well be the future, but there's no clear understanding on what it is from this manufacturer.