Nov 30 2013 4:56PM GMT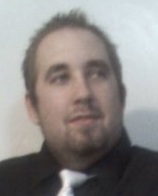 Profile: Eric Hansen
A lot of people during school learn that in IT documentation is without a doubt within the top 3 most important things you can do.  Whether it be writing down the traffic flow or detailed policy, to make your job easier in the long run its better to make your job worse in the short term.
Its the same as when writing code.  Commenting is stressed so you can look back at your code months from now and know what you were trying to accomplish.  Otherwise you'll most likely be staring at a screen, pulling hair out and making weird noises that ressemble monkeys.
From a business stand point, I found it more useful to document everything that's relevant to business than to guess on anything.  Even naming schemes as you never know how advanced they can get in the future.  That's why the hostname of my netbook is "as-l-001-eric" (as-<location ID>-<machine ID>-<owner>).  Simple, effective, easy for me to find if need be compared to a hostname of "cars4tunnelU".