Jul 26 2011 10:22PM GMT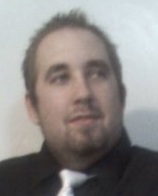 Profile: Eric Hansen
For the better part of two years now, I've been looking at various flavors of Linux, trying to see which one(s) are right for my needs.  For servers, I stopped after finding Arch Linux, as it gave me the freedom to use as much of my resources as possible, without the overhead of a GUI and such.  Desktop wise, I've been searching since 2005, when I first ventured into Knoppix and the like.  While I'm not going to review every distro I've used, or will use, there are some great things about OpenSUSE I would like to address.
Downloading
I'm not one to want a speedy install, but waste more of my time downloading updates when I don't have to.  So, I always go for the "net" install whenever possible, which both cuts down on the size of the ISO, as well as "auto-updates" packages it installs.  By this, it actually doesn't update, but grabs all of the packages from the repos instead of installing from disc.  The ISO for OS (OpenSUSE) is a whooping 180 MB for a net install, and downloads roughly 2.7 GB worth of data/packages.  Fair trade in my opinion as its being used on a non-critical desktop.
Installing
The install process for OS is pretty simple.  I've become so accustomed to Ubuntu's install manager, as well as Arch Linux's way of installing that it was actually quite refreshing going "backto my roots" so to speak.  My main complaint with how Ubuntu handles it's installs is that now it installs everything while you configure the system.  Yeah, this is awesome if you want a simple working system, but I do like to customize at least some aspects of it prior to install.  Which brings up something that I'm not sure if I disagree or agree with, but will be covered soon.
Anyways, on a network with 1 MB download, the net install took about 30-45 minutes to install, with an additional 20 minutes or so for online updates.  Overall, this isn't bad, and is about the same as it would take Ubuntu had it stuck with it's old installer.
Features
Yes, OS uses the RPM system, which is quite a change from the DEB packages that Ubuntu and a vast amount of other flavors use.  However, I'm more familiar with DEB than I am with RPM, but find more businesses around here using RPM-based systems.  Figuring I adapted to pacman (Arch Linux's package management system), I can adapt to this just as well.  The commands are different, but not worth giving up.
Security
this is the area I wanted to bring up earlier.  During the install process, OS will install a firewall, and enable it by default, which is fine.  However, and I notice this is different from the other reviews I've read, but it offers an option to install, set up, and run at startup an SSH server.  While I can see this being a benefit for servers with heads, I'm skeptical of this feature for desktop installs.  Again, there's reason for that as well, no doubt, and compared to this feature being enabled by default in earlier builds, I respect the fact they disabled it by default now, I don't know.  Other than that, security seems pretty standard as most flavors have now.
To be continued…
Writing this will be interesting, and might go beyond the assumed 2-parts I had planned.  However, in the next part I plan on writing about the various issues I've had with OS, the pros as well on using it, and other tidbits of information I hope will be useful.