Nov 30 2013 5:10PM GMT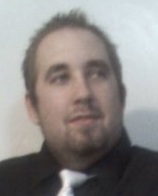 Profile: Eric Hansen
Ever since I started using Python I fell in love with it.  Unlike Perl I could wrap my head around how to do even simple things, and for scripting it was like Bash on steroids.  Then not after long I disocvered you can develop websites with it as well (either through things like Pelican or Tornado [Django too but that's similar to Tornado]).
I've found that using Python instead of other languages like PHP was a smart decision.  The frameworks are nice (if not a little bit of getting used to though) but even more so the resources it doesn't use up.
Its similar to comparing MySQL to SQLite.  They're both databases, do the same things, but MySQL provides a lot more functionality out of the box with the price of using more resources.  Python vs PHP is the same in that they both are used to develop websites, can do the same things, but Python has a minimal set of features out of the box and requires importing libraries for more than the basics.
PHP's MVC structure is, in my opinion, far easier (used to Code Igniter) where as Python's tends to be a bit more split across the filesystem.  However, that's easily negated when you consider PHP requires loading an entire file for a single class where as Python can load only specific parts of a file.