Nov 30 2013 5:36PM GMT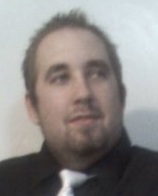 Profile: Eric Hansen
While already covering Python for websites, it also serves a very useful source of scripting.
Back in the day Perl and shell ran the playground for scripting languages.  However, now there's a whole mess of new friends to meet in Python, Ruby, PHP (though its pretty old too) and more.
Python for me has been the go to for a long while though for a few reasons.  Its simple to program yet make powerful scripts.  There's not a lot to do for most tasks.  Its resource friendly for even systems like the Raspberry Pi.
Its an interpreted language which inherits some overhead do to needing to be "compiled" as run time, as compared to C/C++ where its an already compiled binary.  But, especially with how computers are built these days that argument just seems more and more pointless.  If you're needing to save yourself a few extra CPU cycles then scripting isn't what you're needing to begin with.