Jan 1 2011 6:07PM GMT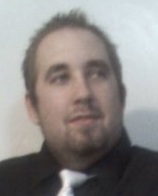 Profile: Eric Hansen
First off, I would like to say happy New Years to everyone who reads my blog. I'm hoping to bring more new content on a more frequent basis.
During deployment, things can get hectic, especially if it's deploying something that's (still relatively) new, such as offering a new operating system for website hosting. During the rush, it's pretty common (if not a requirement in itself it seems) to forget the essentials to make sure the deployment goes as smooth as possible. While these points won't work for every roll, nor will this be an extensive list, it's still something that you might not think about or overlook…and, if it's possible to stop one person from making a mistake, even if just one out of a hundred, then this post did it's job.
1. Pre-plan the Development Cycle
There's no doubt that things are going to go wrong, at least once during deployment. This will bring me to point #2, but first, before you even touch anything else, it's best to plan out how, when and where things are going to happen.
If you plan on building a server in room A and mounting it in room B, reserve space for the server. Or, if you're in the stages of website development, know prior to writing one line of code what the customer wants…at least to work off of, and tweak what you need to as you continue on.
Pre-planning is something quite a few people who are just starting plans skip over, which leads me to my second point…
2. Before Testing, Know What You Can and Cannot Do
After you figure out what needs to be done, see what you can do on your own, and what you will need help with. Plain and simple, even though it's another pre-plan step, this is more of a self-evaluation and a C.Y.O.A. moment.
If you're not well-accustomed to hardware, see if a friend can teach you what you need to know, or watch videos about it even. Unaware of how to write your own class in PHP? Search Google, or (better yet) PHP's official website (www.php.net). This will be a life saver if half-way through a project the customer wants you to change something.
3. Evaluate Your Resources
See what you have and what you need. Do you need more memory for that 32 GB server, or an IDE for that new programming language you have to learn in the next 24 hours? It's best to make sure you have more than too little of what you need, especially when you cut things down to the last minute.
You should also, during this time, see the time you can allocate to your project. If you know during the first week you're going to have a lot of family time you have to devote yourself to, then it's probably best to tell the client it'll have to wait a week. Distractions can come very easy,whether you have a job you have to go to, or you work from home. It's best to know when things can get done and how long you can work on it for.
4. Re-Pre-Plan Everything
This might sound a little counter-productive but the logic behind it is that you've re-evaluated how everything should work in step #3…so it's time to see if you're forgetting anything. Does the customer want more flairs added to that next-gen website you're making for him, or does the server now need 64 GB of RAM? As long as everything matches up to step #1, though, you're good to go to the next step.
5. Take Your Time
Probably where most of the mistakes are made next to pre-planning…taking things slowly. Especially with the way our lives work now, we're always so rushed to get things done as soon as possible. Maybe you do this in hopes that your customer will be impressed and request more work? Perhaps you forgot about that honeymoon to go on and so you try to handle two things at once?
One word: STOP. Why, you might ask? You tend to make more mistakes speeding through something than not. I'm sure the customer will better understand that you want to give them a bug-free product, rather than a product that only works when it wants to. During this process, it's also very important to test whenever you implement something new. Throwing everything together at once just to realize only about 5% of what you made actually works just discourages the customer more.
As I said, these may not apply to every project, or to everyone, but this is more from a "learn it from someone who knows" perspective. I've made these mistakes and it's caused quite a ruckus when trouble happened. So, the next time you want to install that plug-in for WordPress, make sure you also have a backup handy, as well know it will work with the rest of your set up.