Sep 30 2013 12:00PM GMT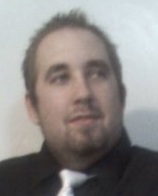 Profile: Eric Hansen
For the point of this guide we are going to be using just our test account number.  The only difference between that and a purchased number is that every SMS or call is prefixed with a "Thank you for using Twilio" kind of message.  For demo'ing everything its a small price to pay.  I'll also be walking through this with you as well by creating a new account.
Sign up for Twilio here: https://www.twilio.com/try-twilio and enter the appropriate information.
It'll prompt you for a phone number so they can verify who you are (i.e.: a bot wasn't programmed just to sign up for the service), enter your phone number.  I used Google Voice and had no issues.  You'll receive a text message with a verification code.  Enter that.
Twilio will generate a phone number for you, you can either use the one provided or search their database for a specific number.
Once you pick a number it'll let you test some of its basic features.  Its helpful to make sure everything works fine at least. 🙂
Click on "Go To Your Account" and you'll be presented with a pretty nicely done dashboard
In the dashboard make a note of your account SID and auth token (hover over the little padlock icon and click it to make it visible).  You'll need these later, SID being your account ID and the token being the SID's password (so keep it a secret!).  There's a lot of useful information Twilio gives you and its awesome.  But, lets continue on.  You don't need to do anything else in the dashboard yet.  Now we'll get started on our web service so we can make magic happen!