Sep 30 2013 5:10PM GMT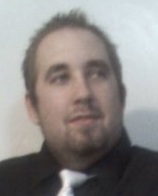 Profile: Eric Hansen
Every incoming and outgoing request to the number (voice and SMS) goes against your balance. Unfortunately there's nothing you can do to stop people from trying to spam your SMS inbox. There is a silver lining though with voice calls.
On your Twilio dashboard click "Numbers" near the top, then click on your number. Here you'll be presented with some options. The "Voice Request URL" is what we're interested in. Remember our /voice URI? We'll use that to make things fun. So change the URL to http://ipaddress/voice and change the method from POST to GET. Save and leave it be for a bit, we don't need to change anything else there.
Now we will make a change to our voice method, which also extends what we learned while making outgoing calls. We will be using TwiML again. Replace your @app.route() to the end of the method with this:
@app.route("/voice")
def voice():
    resp = twiml.Response()
    resp.reject("rejected")
    
    return make_response(str(resp), 200)
Twilio has two methods of rejecting someone: "rejected" and "busy". When reject() is set to "busy" a busy tone will be played, whereas when "rejected" is used a "this number is not in service" type of message is played.
Now, for the caveat. If resp.reject() is not called first in the line of creating TwiML, your account will be hit with usage. The only way to make it so when incoming calls don't affect your usage is to call reject() first before any other. However, after reject() is handled via Twilio anything after that is ignored as well. Something else to keep in mind.
Save and now try to call your number. See what happens.