Mar 31 2013 3:10PM GMT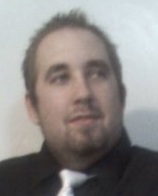 Profile: Eric Hansen
I'm a strong opponent of using password managers.  To me, they're nothing better than writing info down on a post-it note.  You know sensitive info is there, but they just use security by obscurity.  However, as I'm also a strong lover of the CLI, I thought it was interesting that a CLI-based password manager for Linux is out there, named Pass: https://liquidat.wordpress.com/2013/03/27/pass-a-perfect-shell-based-password-manager/
The basic rundown is on install, it has you create a GPG key, and with that key it encrypts data in its "store".  It tries to store one login per file, but you can change this by either editing the file itself or running pass insert <folder>/<file>.  This can make it easier, or harder, for you and any eavesdroppers.
Another thing to like about this one (or hate) is that it has built-in support for Git.  So, if you want to have a repo somewhere that stores your GPG-encrypted passwords, you don't have to worry about much.  Once you edit a file via pass, it calls the git add and git commit programs automatically to save to a local repo.
Other than this, there's not a whole lot to write about, it saves your passwords and does it using a GPG key.  Its a nice twist, but no different than any other password manager out there.