Jun 28 2011 4:13PM GMT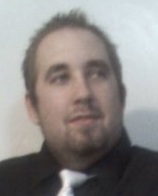 Profile: Eric Hansen
It's really no secret now, with all the news/media coverage, of the hacks on Sony and other companies, that some people are quite upset about things in this world. The way I look at it is it's like a teenager acting out. They don't know how to do it calmly or rationally, so they do it the only way they see fit. Everyone has their own outlet. However, the one thing that I can't seem to comprehend is how they are acting out against "governments", "conglomerates", and other facts of life. This is an I.T. security article, and more is covered inside the "Continued…" link.
When I first heard about Sony being hacked, I was shocked. I had personally always held Sony to be quite reliable and dedicated to security, and was actually kind of saddened to know what happened. However, it wouldn't be for days, if not weeks, later that I would find out what truly happened. Sony Entertainment, developer of one of newest next-generation consoles, was DDoS'ed (distributed denial of service).
I'll be one to admit that I've around the "hacking" crowd when I was younger, always eager to learn how they worked and what they did. A lot of the time it was people showing off defaces, new exploits in software, etc… I thought it was one of the best things ever. What better way to combat your enemy, than to disguise yourself as one, right?
Don't get me wrong in this, DDoS is quite a legitimate threat to any online service, especially if your sole business relies on the Internet to survive. But, DDoS is not anything new, and the more I read or see it happening in the world, the more I wonder why isn't something actually happening. Do people have the mentality that it won't happen to them, just their neighbors? I remember while working at my last job, one of the VPS servers there got DoS'ed, and it took a whopping five minutes to fix. Granted, I'm (sadly) hoping it was more than a basic DoS attack on Sony, given it took them almost a month or so to bring their online services back up for the Playstation 3. I'm just baffled as to why people feel the need to perform DoS attacks, and why the security teams at places feel the need to not be proactive. I know there's no way to stop DoS attacks permanently, unless protocols and/or other solutions are either fixed or implemented, but why would you want to be a victim of this?
I titled this post as I did for one reason, my belief is that (D)DoS attacks are children play. When you read conversations between people who have done it successfully, they think they are a hacker god. Its actually no more than a fly buzzing around your face, an annoyance until its stopped…and then you move on with your life.