Nov 30 2013 2:53PM GMT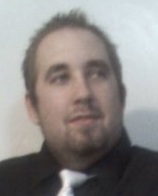 Profile: Eric Hansen
Back when I was going to ITT for my associates everyone stressed the importance of certifications.  When looking at the job market it made sense, too.  Most entry-level positions were asking for A+ or Net+, even some wanted CCNA (…no.)
Looking at the job market 5-ish years later a lot has apparently changed.  Very little postings are even asking for certifications, let alone even education.  While my belief is that a masters will be the bare minimum in the next 5-10 years, I wouldn't be surprised to be completely wrong on that now.
Back to the question at hand, though.  A straight forward answer would be "depends."  But, that doesn't do you any good now, does it?
Best thing to do is review jobs in your area and see what various places are asking for.  There's some that will demand you have certifications and others just care if you know what you're doing.  It will give you a good idea what it'll take to get a job where you want to work and if you're lucky ask them at a job fair if they are there.
My personal belief is that they are pointless, though.  At this point the same as getting a bachelors, you can't prove your worth by a piece of paper.
My ideal vision of when I build my business up high enough to be able to hire people is this simple process: give them a lab (probably through a VM so you can snapshot and restore).  They have various issuees they need to solve.  Basically keylog what they do (modifying the shell history is too easy) and determine from there.  You'll have a good idea of what they do and how they solve problems that are directed toward your business.
Simple?  Probably too simple.  However, doing the job is what's important, how they get the solution is only part of the issue.