Jul 31 2013 2:44PM GMT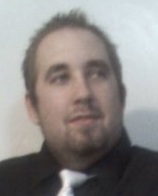 Profile: Eric Hansen
There's a plethora of IDSes out for Linux, and even a fair share of them out for Windows as well.  While I'm not a fan of running Mac OS as a server, and I'm not sure what software it has already in this regard, I found this little gem today called 4Shadow: http://4shadowapp.com/
Given a lot of people use Macs at their local coffee shop, bakery, etc… it does make sense to think about this, however, especially if you're there coding away at a website and locally testing it.
I can't say very much on it as I don't use Mac, don't have access to one, or really want to except for OSx86, but it is something for those who do use the OS to look into.
If you do try it please leave a comment so I know how it is, at least.