---
September 30, 2011 9:22 PM
In an earlier post I made, Lighttpd Access Log Parsing, I wrote a quick Bash line to parse Lighttpd's access log file that you can easily port over to any other log file. ...
September 28, 2011 7:06 PM
While I normally don't write about Windows on here, ITKE asked me via Twitter to write down my thoughts about the controversy surrounding Linux and Secure Boot, Windows' answer to what TrueCrypt and BitLocker have been doing for a while now.  I'm not going to be biased and say that Windows is the...
---
September 28, 2011 11:37 AM
There's quite a few systems out there that like to present to you a fancy graph and such information on the system's bandwidth usage.  However, if you're looking for something simple and straight to the point (and optionally have a web server running), bwbar is what you should be using.  Its a...
---
September 27, 2011 9:36 PM
If you're like me, you're always wanting to parse those pesky log files to make analyzing them easier.  Thankfully, with my constant desire to make my jobs easier (read: make me lazier), and passion for programming, I've written up a quick Bash script to do just this. Now, I'll say this right...
---
September 26, 2011 9:47 PM
I've written about two-factor authentication methods before (namely using the Google Authenticator to log in to SSH).  While that method was fine, there's also a new product that's come out over the year or so, and is also local to my home.  It's called
---
September 18, 2011 6:57 PM

A lot of talk and discussions can be found...
---
September 9, 2011 12:00 PM
While not everyone is going to have a need for this, there are a lot of good reasons to parse e-mail.  Perhaps the best is if you use a help desk/bug tracking/ticket system (Bugtraq, Clientexec, etc...), and want to allow people to send in requests and such via e-mail.  Among other things, this...
---
September 7, 2011 4:31 PM
While for the most part you may never run into an issue when writing (and using) shell scripts, there's one little caveat that I've experienced as of late. Instead of starting your scripts with this:
#!/bin/sh
You will most likely better off in the long run specifying...
---
September 1, 2011 9:09 PM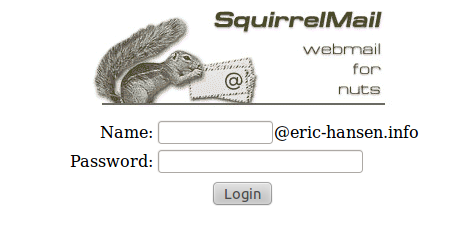 Even though I just posted an article on...
---
September 1, 2011 1:05 PM

For anyone who has used SquirrelMail, you...
---