Aug 29 2013 2:39PM GMT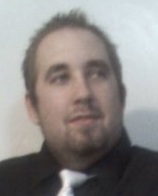 Profile: Eric Hansen
The month of August has apparently been a busy one for the Tor network.
For those unfamiliar with what Tor is, in the shortest sense possible it acts as a multiple-endpoint VPN service.
It operates on what is called onion technology, in that there are various levels of security implemented into the protocol/network.  Similar to a proxy you connect to the proxy server and handle Internet requests through that end point while the results get transmitted back to you.  However, unlike a normal proxy Tor bounces your traffic through multiple endpoints (relays) and the final endpoint where your connection is detected from (exit node) is changed every 10 minutes.
Really it strips out a lot of the overly-complex and convoluted aspects of being overly secure so all you have to generally do is connect to the Onion master server, it gives you routes to connect to, and you tell any of the services you want to be encrypted to use the Tor proxy as a SOCKS proxy.
What makes this an interesting read though about Tor is that August has also been a popular uprising of wars, Snowden conspiracies and just extreme unrest among the world.
To see what I mean, Tor's statistics can be viewed here: https://metrics.torproject.org/users.html?graph=direct-users&start=2013-05-30&end=2013-08-29&country=all&events=off#direct-users and you can see that compared to most of the rest of the year, this month's usage has more than doubled.
A lot of companies and even nations (China and some other Middle Eastern) are blocking the usage of Tor from the ISPs, so that does hamper some things as well.  However, in the broad scheme of things, Tor has been around since early 2000's (I used to use it in high school) and is still growing strong.