Jun 20 2011 2:31PM GMT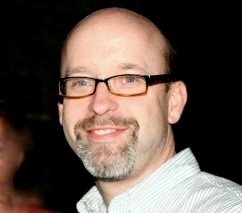 Profile: Todd Morrison
At the recent Sapphire Now conference I met Mike O'Dell, a man with story to tell, about how he was saving money on IT by sharing his staff with other companies.
O'Dell is the CIO for Pacific Coast Companies, Inc., which makes and sells a range of home building products.
As I wrote earlier this week, O'Dell "shares" his SAP IT resources with other companies that have the same kind of environments – but which aren't competitors of his -through a kind of informal "co-op" arrangement. Pacific Coast lets the companies use his IT staff at about 25% less than they'd typically have to pay a consulting firm, and Pacific Coast in turn saves money.  Both sides win.
Additional cost savings come from Pacific Coast only working on an "as-needed" basis, even if comes down to thirty minutes during the day on a particular project.
Despite the success of the program so far, O'Dell is looking for more of a real co-op, in which companies are able to share resources interchangeably and outside consultants are unnecessary. He's getting there, as he recently began helping one company, Idaho-based Woodgrain Millwork, which not only needs Pacific Coast's SAP expertise, but has some resources around virtualization and VMWare that Pacific Coast wants.
When I spoke to O'Dell, he talked a lot about helping companies out with Basis support, routine SAP kind of stuff, as well as helping share his non-SAP IT staff around things like SharePoint.
But O'Dell was only telling part of the story.
When I spoke to Connie Moylan, CIO of Woodgrain, Inc., about how they were using Pacific Coast, she told me O'Dell's group was acting as a systems integrator and helping them with the initial stages of their SAP ERP implementation. Grainwood is trying to decide between using Pacific Coast, and Itelligence, a more traditional IT consultant, to do the rest of the work.
The Sacramento Coca-Cola Bottling Company is another business that has enlisted Pacific Coast's ERP resources, beginning with fixing a number of problems they had with their existing system back in 2009, according to Aaron Deter, the company's senior accounting and systems manager.
"Sacramento Coke was running [SAP] ERP, but not too well," Deter said.
Pacific Coast stepped in, and helped the bottler with some immediate short-term fixes – Deter called them "duct tape and bailing wire fixes" – to keep its 4.7 system up and running.  That cemented the relationship, Deter said, and then the bottler did something else.
Sacramento Coca Cola fired the SAP service provider that had been handling all of its support, and gave the reins to Pacific Coast.
Consultants, Deter said, will tell you "this is what you can do and this is how much it costs."  Pacific Coast, on the other hand, will tell you all that, as well as "I don't think this is what you really want to meet your business goals," if it means heading down the wrong path. That kind of honesty is a big deal, he said.
Pacific Coast told the bottler that its system was so screwed up, that it was better off with taking 4.7 out, and implementing ECC 6.0.  "We actually trashed the entire 4.7 system and started over with 6.0, managing it as a whole new installation project," Deter said. "We basically started over."
In May of 2010, Pacific Coast installed the FICO financial module, HCM, and some basic materials management functions. In March of 2011, Pacific Coast installed the rest of materials management, production planning and product costing, and built from scratch a sales and distribution interface that integrated with the bottler's own proprietary sales and distribution system.
"What's crazy is that they did all of this work in a year and a half," Deter said.
Pacific Coast continues to perform all of the bottler's SAP support, Deter said, which has a number of advantages. For one, they get their SAP support at about 25% less than what they were paying consultants.
Perhaps even more important, Deter said, is that they're more attune to business needs, being a business themselves, and Pacific Coast is stocked with IT staff who know what they're doing.
The downside for the bottler is that Pacific Coast's IT needs take priority over theirs, Deter said, which can sometime mean they have to wait a bit for help.
Not that that's been much of an issue, he said.  They're happy with the relationship they have with Pacific Coast, and consider them a partner, not a vendor.
"They take a vested interest in us being successful and happy," Deter said. "There's a true relationship."