Apr 21 2011 1:14PM GMT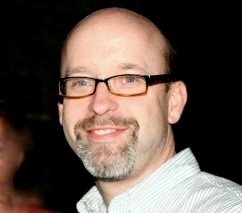 Profile: Todd Morrison
Timing may or may not be everything, but when some of your biggest executives ditch you weeks before your marquee user show, it's at least a public relations embarrassment.
On Monday, SAP revealed that John Wookey, its celebrated head of its on-demand applications was leaving for "personal reasons." Meanwhile, its global chief marketing officer Martin Homlish is also leaving the company. Homlish is going to work at rival Hewlett-Packard, where he'll join former SAP CEO Leo Apotheker. Despite Wookey's denials, some wonder if he too might end up at HP after a brief hiatus.
So, instead of SAP talking about all the products that are going to be on display at the annual Sapphire Now conference in May, it was busy answering questions about the two executives and holding a conference call so that bloggers and analysts could hear from Wookey and his successor Peter Lorenz about the transition and that the move won't change SAP's on-demand strategy.
How much will SAP customers care about any of this?  Are these just temporary distractions?
According to Thomas Wailgum at ASUG News, Wookey leaving is "much ado about nothing."
Others aren't so sure.  Dennis Howlett writes that he recently spoke with Wookey, and left without the slightest idea anything was off.  He also walked away thinking that SAP finally had found its mojo when it comes to their SaaS/on-demand strategy due to Wookey's influence.
Such a sudden departure means something went wrong somewhere. When I spoke with my contacts inside the company, there was a similar sense of shock. In the two and a half years John has been at SAP, he built up a formidable reputation as a do-er and the results we recently saw in Sales On-Demand were impressive. What happened?
All of this adds up to one more thing to watch at Sapphire on top of an already long list.  I'm sure SAP will do its best to make sure customers don't leave with questions about its on-demand applications, given that the guru that oversaw their development during recent years is gone.  Will that be good enough for users?  Do they even care now?  I look forward to finding out in Orlando.