Dec 2 2011 5:33PM GMT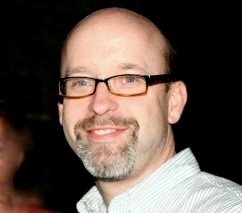 Profile: Todd Morrison
Thomas Michael, the CEO of Michael Management, doesn't hold back when it comes to saying what he thinks of a lot of the SAP education courses out there.  In short, not much.
"It's very easy to create crappy training," he said.
Michael's company recently won an e-learning award for his company's SAP courses built on interactive simulations of SAP modules. It's not a live environment, but it feels like it, he said. The courses include voice over instructions, tests, and online web sessions where users can ask questions of an instructor.
He may not be objective, but he may have a point about the level of quality of some education providers. SAP isn't easy to learn by any stretch of the imagination, but is e-learning a viable option, especially as many companies are looking to avoid spending money on pricey classroom instruction?
A lot of companies think so, Michael said, and what they provide is a far cry from SAP's e-learning courses.
"SAP has e-learning courses that they offer, but they're very different from what we do.  They're death by PowerPoint," Michael said.
Others are looking to get in the e-learning game.
Next year Klee Associates, a company that runs ERPtips and has traditionally focused on classroom training, is rolling out an e-learning product of its own that allows users to work through training modules integrated with their live ERP system, according to David Haynes, the company's ERP solutions manager.
"We just want people to do the exercises in a live environment, actually make mistakes and feel the consequences for that," Haynes said. "Simulated environments aren't actual systems, they're screen captures of systems."
The idea is that companies will still want to do classroom training up front, but deploy the company's e-learning program for keeping employees up to speed, as well as on-boarding new employees.
Others, like independent SAP analyst Jon Reed who covers training issues on his site jonerp.com, are still sold on the advantages of classroom training, especially when the instructor also works as a consultant and can speak from real-world experience.
"I remain biased toward classroom instruction, if the instructor is awesome," Reed said.