Oct 6 2011 5:24PM GMT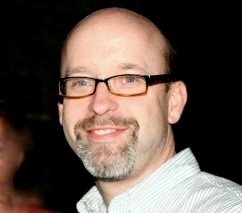 Profile: Todd Morrison
Last week, I listened to a SAP webinar ostensibly about the benefits that HANA and in-memory technology holds for small and medium-sized enterprises (SME).
The webinar offered a fairly thorough of HANA and in-memory technology, but SAP didn't really spend much time on how SMEs will use the technology in the future – and the role SMEs will play in HANA's overall roadmap.  And that's part of the problem – it really isn't saying much.
Right now, HANA and in-memory technology is discussed in primarily large enterprise terms, because they're the ones that benefit most of all from HANA's ability to crunch large sets of data in real-time.  And they're also the ones who can pay for the hardware that HANA now demands, something few SMEs may be will to afford at this point.
"I don't expect [those hardware] costs to go down anytime soon," Forrester analyst Boris Evelson told me.
But what's interesting is that, unlike in the past, SMEs will get first crack at in-memory technology when it comes to transactional processing, given that SAP's been running both Business One and Business ByDesign in SAP's labs for some time now. Part of the logic is that it's far easier to experiment with HANA on a smaller ERP system than more complicated Business Suite software as analyst Jon Reed, one of the panelists in the webinar, noted after the session.
So what might this look like in the coming months?
Laurie McCabe notes some of the possible cost benefits for SMEs when it comes to adopting in-memory technology:
The good news here for SMBs is that while SAP Business Suite customers will pay extra for high-test HANA performance, customers using SAP's SMB-centric solutions will get at least some of this added horsepower as part of the normal upgrade cycle, at no additional charge. However, at this stage, it's still fuzzy as to exactly how SAP will embed and deliver HANA in its SMB portfolio, what will be included, and what will be priced separately.
Fuzzy, indeed.
Regardless, SMEs in the past have gotten SAP's more cutting edge technology only after it's trickled down from their big-enterprise brethren.  But when it comes to HANA's perceived ability to speed transactional processing, being smaller isn't a bad thing.