Oct 28 2010 4:46PM GMT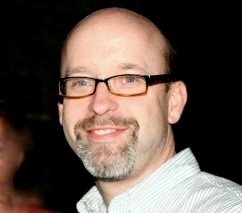 Profile: Todd Morrison
When you think of software roadmaps, do you think of peace of mind? Predictability? If none of those things ring true, you're not alone.
That's because an overwhelming 85% of IT directors in the UK say they're frustrated by the lack of clear vendor roadmaps needed to make informed decisions regarding hardware and software, according to a new survey conducted by the UK and Ireland SAP User's Group. 
Not surprisingly, perhaps, 82% said they'd ditch a current vendor if another one was able to provide better clarity into their products.
Although the survey polled both SAP and non-SAP shops in the UK, SAP users and analysts everywhere have long complained that the company doesn't do a good enough job of communicating what those product plans are. For instance, Back in April, the SAP User Group Executive Network (SUGEN), a global network of user groups, said they were pushing SAP to make its product roadmaps more coherent.
What's the reason for all the confusion?  At least one of the drivers contributing to the lack of clarity is that SAP's naming conventions tend too frequently.  According to a recent Gartner report I wrote about back in August, SAP has renamed more than 200 products during the past two or three years.  Those name changes, in turn, are often a result of renaming and rebranding products when a smaller company is acquired. 
However, the user group was careful to point out that clarity isn't a problem unique to SAP. In fact, SAP may be doing a better job than most, the UK and Ireland User Group said. Given the frequency and speed of acquisitions in this market, — the problem probably isn't going away anytime soon.  Could it get worse? Maybe.
The question is, with so many companies willing to switch any vendor over the issue if it would save them headaches over the long haul, will providing better product roadmaps turn out to be a better competitive advantage for vendors than acquiring more companies in the first place?