Feb 15 2012 5:31PM GMT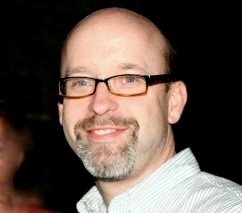 Profile: Todd Morrison
Last year I wrote a piece that looked at what a slowly improving economy meant for spending on SAP projects and software.
And while the figures were mostly anecdotal, it seemed companies were spending more. Since that time, the economic news has mostly been good, with a dropping unemployment rate and rising stock market.
Yet, while the U.S. economy added 243,000 jobs in January, only 3,100 jobs were added in IT, at least according to the government's definition.
Why is the trend so anemic?  If the economy is improving, shouldn't those IT number be higher? And what's going on with SAP customers?
I asked David Foote, president of Foote Partners LLC, which studies the IT employment market, about his take on the numbers. According to Foote, a large number of companies still have to outsource much of their hiring because they aren't having much luck in bringing people on full-time.  There's still a shortage of skills.
The same is going on in the SAP job market, as companies require more specialized skills and demand is outpacing supply.
So what's on the rise? Foote pointed to a number of skills that are in increasingly high demand, including those in  XMII (xApp Manufacturing Integration and Intelligence) development,  SAP GRC (governance, risk, and compliance), and SAP Workflow. Foote said that SAP PM (plant management) skills are also highly sought-after.
"Manufacturing's coming back strong," Foote said.  Not surprisingly, skill having to do with SAP supply chain management are also in high demand. Business analytics and BusinessObjects skills are also near the top.
Foote said that the highest paid skills, however, are for those for HANA, SAP's in-memory technology, suggesting that HANA is beginning to catch on among its customer base, in no small part because of SAP's relentlessly marketing the technology.
"SAP's been pushing it big time now," Foote said. "They're generating the interest, but it's become a hot technology."