May 27 2011 12:58PM GMT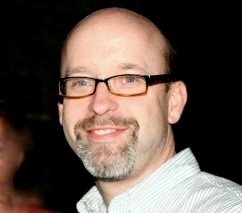 Profile: Todd Morrison
At the SAP Sapphire Now conference, I had the chance to listen to a talk by Dr. Andrew McAfee, from MIT's center for digital business, and Paul Nannetti from Capgemini, both of whom talked about the power of analytics – demonstrating it with some pretty interesting examples in the world of sports.
McAffee (no relation to the security folks) showed an illustration indicating what Red Sox legend Ted Williams thought his lifetime batting average would be if he had only seen pitches to specific areas in the strike zone over the duration of his career.
As you can imagine, Williams had pegged points right in the sweetest parts of the strike zone at .400, while guesstimating that only getting pitches to the farther reaches of the strike zone might have meant lifetime averages in the .280 range.
Drawing upon a more European example, Nannetti spoke about how the Arsenal professional football (soccer) team in England had determined that it was struggling because one of its players was playing a tad too far forward. Passes to the player were taking a fraction longer to get to him, making it easier for opponents to intercept the ball. That changed once the player began hanging back more.
"Overnight, the performance of the team picked up again," Nannetti said.
What are the lessons here?
As McAfee noted, Williams was purely guessing when asked to come up with the illustration. Detailed data showing where in the strike zone pitches had actually landed – something that any baseball fan knows is available today – just wasn't available then. Businesses, he said, can only take advantage of the full potential of business analytics to prove or disprove assumptions about why they are succeeding – or failing, as well as shed new light on specific problems. Seattle Mariners pitcher Felix Hernandez, for example, improved his performance once he and others on the Mariner's staff saw data indicating that he was relying predominantly on fastballs early in his games – and batters knew it. Using a wider range of pitches showed near immediate results, he said, helping Hernandez winning last year's Cy Young pitching award.
While none of these examples are specific to SAP, there are some pretty compelling parallels about the need for accurate, reliable data in sports, as well as in business. As Nannetti said, subtle changes in strategy can make a big difference in sports as well as in business.
"If you can imagine in our own business working environment, being able to understand and analyze the interaction with our customers to that level of detail," Nannetti said, "and tune our sales peoples' behavior, our front office behavior, to be able to respond in such a precise way. [What an] impact that might have on our performance."