Jul 17 2012 2:44AM GMT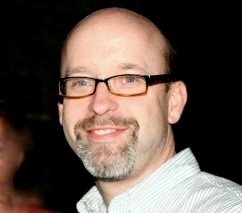 Profile: Todd Morrison
A couple of years ago, SAP realized it had a problem when it came to public perception over its strategy for industries, according to Dr. Kerstin Geiger, SAP's head of industry solutions. Few really understood what it was.
"I knew that we had an industry strategy [but] it obviously wasn't communicated to the market.  It wasn't really perceived as an industry strategy."
Geiger said that despite perceptions that SAP recently began refocusing on industries, it's the same strategy SAP had in place for years. The difference is that people now have a better idea of what that strategy is: helping customers "run, grow and transform" their businesses in new and different ways using technologies that weren't a part of the IT landscape until recently. That sounds fine – if not pretty broad – but what does it mean exactly?
The first part of the equation, run, focuses on the core ERP technologies SAP has developed over the decades, supplemented by newer technologies. The "grow" part of the equation is about helping businesses grow globally, which SAP says it's uniquely suited to do.
"[Companies] might increase their volumes, but they're also moving into other countries, for instance. We have the capability to support our customers going into China. We know how to run manufacturing in China, or we know how to run financials in China," Geiger said. "Brazil is even more painful. You have double taxation, triple taxation. This is how we can help companies grow in various dimensions."
SAP contends it has the know-how – and systems – to help companies transform from one type of business to another as they expand into new industries. Think of the oil and gas company whose locations now include a retail component.
"This is something we've seen happen over the last ten years, where we see companies crossing the border lines of their industry, and that means like Nike, for instance, they opened retail shops, so they're no longer a CP and fashion company, they're also a retailer," Geiger said. "All of a sudden, you have different business processes that you need to support."
One SAP customer, a commercial truck tire manufacturer has opened up a new line of business – handling the maintenance on rotating those tires. That involves heavy use of analytics, measuring things like miles travelled, road conditions, and other factors to predict when those tires need to be swapped out.
"This is where you need an IT landscape scalable and flexible enough to allow our customers to make those moves," Geiger said.