May 16 2012 6:50PM GMT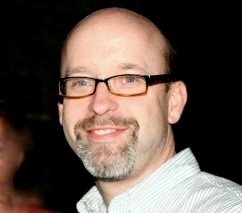 Profile: Todd Morrison
David Kang learned one thing during his recent deployment of SAP software.
"Be careful what you wish for," Kang said at the SAP SapphireNow conference in Orlando.
Kang is the chief financial officer for Landi Renzo US, the American subsidiary of the global company that engineers, installs, and services alternative fuel systems for automobiles so they can run on environmentally friendly fuels like natural gas.  Pretty cool stuff.
The Torrance, Calif.-based subsidiary deployed Business ByDesign in 2011 for a number of reasons, one being that it can now hook into the corporate office, which is running SAP ERP. Overall, Kang said if they had to make the decision all over again, they'd still stick with ByDesign, despite minor flaws like losing some minor report customizations in the upgrade process — something other ByDesign customers have also run into.
Even so, he wishes they'd done a few things differently, he said. But he wishes SAP had done things a little differently, too.
While SAP has gotten a reputation for often trying to upsell customers in order to get the biggest deal possible, here's a case where SAP seems to have low balled a bid, which created a whole set of different challenges for the customer.
Kang explained that when SAP sold him the package, it pushed a package that included minimal help with deployment, as opposed to having SAP or a partner do it.
"The sales personnel that sold me the package made it as cost effective as possible. They blew the competition out of the water, so to speak," Kang said. If he had known a little more about his options, he likely would have paid more to have SAP be more involved in the process.
"I was unfortunately never given that option when the SAP sales rep offered the contract," Kang said.
Kang said he complained to implementation partner Grant Thornton about needing more help. Luckily, Grant Thornton stepped up, Kang said, providing more help than the project originally called for in order to help get it back on track.
At the same time, Kang said he asked for too much functionality, which he said was a mistake.  SAP obliged.
"When the sales person sat with me and asked me what my expectations are, what do I want, obviously I'm going to ask for the stars and want everything," he said. "Kind of like when you buy a car, you want all the options."
The sales rep released all the modules for Kang and his company.  But when it came to fine tuning the on-demand ERP, Kang realized what he had amounted to overkill.
It's a good lesson for any customer, especially those that haven't dealt with SAP before, and may not know what kinds of questions to ask.  As Kang put it, "I just didn't know what I didn't know at that time."