Jun 18 2012 6:07PM GMT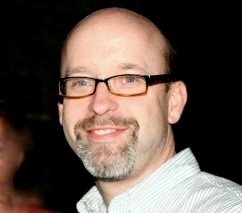 Profile: Todd Morrison
A lot of software vendors tout the benefits of analytics. But in a good reminder that business intelligence isn't only limited to corporate types, SAP says it's helping one non-profit foster the next generation of IT entrepreneurs in places like Argentina.
Endeavor Global, based in New York City, focuses on raising the standard of living in developing nations by helping promising young entrepreneurs grow their companies. They see innovative, cutting-edge companies as the best way to create jobs.
Earlier this year, Endeavor went to SAP, asking for help creating dashboards that could show how well the approach was working.
Endeavor combined data on a range of factors from how many jobs and revenue their entrepreneurs had created, the salaries of their employees, and other factors that help determine the social and economic effects they're having, compared with data compiled by the World Bank which reflected broader averages in those countries.
Using customized SAP Crystal Dashboards, Endeavor found that the companies they were helping were typically outperforming the country averages, an obvious boon to the non-profit's marketing and fundraising operations.
But it's also shown Endeavor which of their sectors and clients are making the biggest difference, information which can be used in the creation and improvement of programs. For example, though Endeavor helps companies in a range of areas, from agriculture to retail and manufacturing, some of the more detailed analysis Endeavor did on its Argentine entrepreneurs found that IT companies there were having the largest impact.
"We've gone back into our selection process internally, and designed a whole new component of that to target the selection of these fast-growing tech entrepreneurs in every country," said Erin Barringer, the Endeavor program manager who's overseeing the analytics project.
"So we've taken what we've learned in Argentina, and we're rolling that out [with] a fast track program, to catch technological entrepreneurs earlier in their growth."
The next step, Barringer said, is looking at what companies benefit from most, and using that information to better help its companies, Barringer said. "Is it the talent that we're providing, or is it the investment capital?"