May 14 2012 3:12PM GMT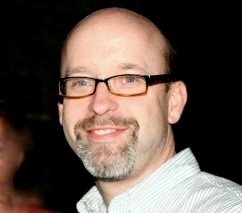 Profile: Todd Morrison
A new survey by the U.K. and Ireland SAP User Group finds some mixed news for SAP.  The adoption rate for SAP BusinessObjects is on the rise – but a third of the entire user base isn't happy with the technical support it's getting.
In a survey of roughly 100 SAP BusinessObjects customers, nearly a third of all customers said they thought that the technical support provided to them wasn't as great as what they get from other vendors.
When asked what specifically did they have problems with, the biggest complaints were about the quality of SAP's online support. Roughly 57% said they had problems with using SAP's Service Market Place support portal.  A little over 60% said they had problems finding the support information they need.
Respondents cited other areas as well, though not the same levels of frustration. Roughly 11% said they were dissatisfied with the technical expertise of the support staff. Nearly 10% said they were unhappy with quality of engineer-based support.
While the survey didn't get into what kinds of issues users needed help with, Craig Dale, chief executive, UK & Ireland SAP User Group, said at least some of the dissatisfaction may be coming from long-time BusinessObjects customers.
"One of the things that we've found is a common thread from the BusinessObjects user group, that they feel there's been deterioration in the knowledge base that was there before," Dale said.
The group has set up a working group to collaborate with SAP on ways BOBJ support can be improved, especially when it comes to the online portal.
"We're working with SAP to ensure that knowledge base is back up to where it was before, and where it was perceived to be by BusinessObjects customers," Dale said.
The good news for SAP is that the survey found an increase in the number of companies using SAP BusinessObjects. Roughly 22% of respondents said they were using the analytics software, compared with 7% about a year ago.
Dale said the increase is being driven by interest in BusinessObject 4.0, as well as by SAP shops that are upgrading their ERP system to ECC 6.0, which the survey also found is continuing to grow.
"The latest version of SAP has more integration with the BusinessObjects product set," Dale said. Customers are looking at the latest technology, they're looking at what's out there for the whole landscape, and not the core suite."