Nov 12 2010 8:49PM GMT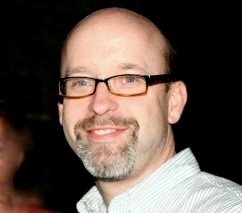 Profile: Todd Morrison
What happened to Larry Ellison?
This week Oracle CEO Larry Ellison took the stand to testify in his company's lawsuit against SAP, and many expected the same outspoken Ellison who brought the lawsuit to begin with.  For whatever reason, it didn't quite turn out that way. As John Paczowski at All Things Digital wrote, a more subdued Ellison came to court armed with blow darts, and not swords. Maybe it was Ellison taking a page from Sun Tzu's Art of War, I don't know.
Ellison reportedly told the court that, as a result of TomorrowNow infringing on Oracle intellectual property Oracle's losses amount to $4 billion in lost customers and software, even if SAP was only able to gain around 350 new customers as a result of the deal.
Ellison said he had been concerned about the potential damage SAP's ownership of TomorrowNow could mean for Oracle, even if there was no record of his concern.  "I do not write those kinds of things down," he told the court.
However, Oracle president Safra Catz provided much of the missing drama, saying letting SAP off with only having to pay $40 million, as it has said is fair, would be rewarding bad behavior.
In the middle of things, an SAP attorney apparently let it slip that SAP's board was aware of TomorrowNow's illegal activity at the time the company acquired the third-party maintenance provider – as opposed to long after the acquisition, as SAP has said previously.
SAP scored a small victory, as the judge in the case decided to lower by $500 million the maximum damages that Oracle can win to $1.66 billion, based in part on Oracle's own damages expert who evidently told the court SAP should be expected to pay the $1.6 billion figure.  It's quite lower than the $2.3 billion Oracle was looking to win, so I'm guessing Oracle isn't all that happy with their damages expert, especially as he reportedly kept giving evasive answers on the stand.
Meanwhile, Oracle's hunt for former SAP CEO and current HP CEO Leo Apotheker and attempts serve him with a subpoena went nowhere, despite allegedly hiring a private investigator to find him.  While Apotheker was apparently in Tokyo at one point, it now seems he's been visiting all of HP's offices around the world before he settles in at Palo Alto. Given that Oracle rests its case today, it looks like Apotheker may have actually run the clock out on this one.