Nov 24 2010 9:04PM GMT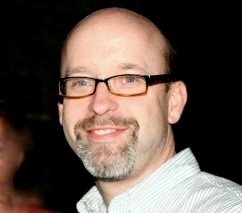 Profile: Todd Morrison
So, after three weeks of testimony, SAP vs. Oracle has ended with a whopping $1.3 billion verdict for Oracle, which is a lot closer to its original demand of $1.7 billion than some thought was possible, and way, way beyond the $40 million that SAP felt was more appropriate.
No doubt there will be a lot of pontificating over the Thanksgiving holiday over whether the jury got it right on the damages score, but at least one analyst has called the amount way over the top.  Depending on who you talk to, it's either the most a jury has ever awarded in a software piracy case, or close to it.
SAP, for its part said it's considering appealing the decision.  On the other hand, they may not have much of a choice given that the software manufacturer had only set aside $160 million for the lawsuit, according to Ray Wang, principal analyst and CEO of Constellation Research Group.
"I think they have a fiduciary duty to appeal it," Wang said.
According to Dennis Howlett and at least one other analyst I've spoken to in recent days, SAP will still be able to absorb that kind of hit if an appeal doesn't work out.  Still, as Howlett points out, that kind of payout could limit SAP's ability to expand through acquisitions.
While some have wondered if any amount the jury came up with would satisfy Oracle CEO Larry Ellison, it's at least enough to make Oracle investors want to cheer.