Jun 24 2011 8:04PM GMT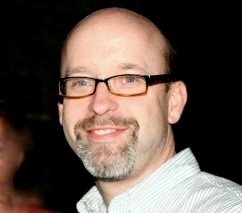 Profile: Todd Morrison
WL Plastics and Virtual Graffiti are two companies that started in similar spots with similar problems but ended up in different places.
For years, both used QuickBooks for their back office functions until it creaked so badly they had to find something that would accommodate their growth. For WL Plastics, a Texas-based manufacturer of polyethylene pipe, that time came when the company had to do a significant amount of work in Excel spreadsheets outside of QuickBooks. That created a lot of problems with data consistency, according to Neil Briggs, WL Plastic's CFO.
Outgrowing QuickBooks brought up different issues for Virtual Graffiti, a California-based provider of software applications and consulting services that specializes in network security.
Although QuickBooks allows roughly 25 users on the system, the system began slowing down to a point where it was hard to get anything done with 20 users, according to Hillel Sackstein, Virtual Graffiti's president.
"It was hardly usable," he said.
Virtual Graffiti needed something that could be extended and modified to meet the demands of the company, which grew 30% over last year and now brings in over $23 million in revenue.
But where WL Plastics chose Business ByDesign because it comes closest to matching the functionality of the Business Suite in an on-demand environment, Sackstein went with the on-premises Business One application for small to medium sized businesses because he felt it was more flexible.
"I have previous experience using the NetSuite product and found that it was extremely limiting when it comes to integration and customization," Sackstein said.  Business ByDesign had the same kind of issues, he concluded.
SAP contends that it's no longer just for large enterprises anymore.  Now that SAP can claim they have a variety of applications that cater to the SMB market, each with a different set of advantages and benefits that businesses are responding to, is the claim finally valid?