Aug 23 2012 2:47AM GMT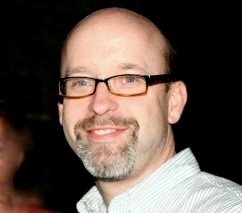 Profile: Todd Morrison
SAP customers currently on extended maintenance may not realize that they have until the end of September to let SAP know they don't want to move on to customer-specific maintenance now that extended maintenance is ending in March 2013.
According to industry analyst Ray Wang of Constellation Research, the deadline applies to the following applications:
SAP ERP 2004
SAP NetWeaver 7.0
SAP CRM 6.0
SAP SCM 5.1
SAP SRM 6.0
SAP SRM 5.0
SAP CRM 5.0
SAP SCM 5.0
SAP ERP 2004
SAP Netweaver 2004
SAP SRM 4.0
SAP SCM 4.1
SAP R/3 Enterprise
SAP R/3 4.6C
SAP has taken a tough stance in the past when it comes to deadlines, so SAP customers need to avoid letting the September 30 deadline get away from them in order to take advantage of other support options, according to Wang.
Wang writes that apart from any advantages that SAP may claim, customers can likely expect an increase of up to 22% in support fees, no new tax and regulatory updates, and no new fixes, among other downers.
SAP customers should instead give notice to SAP and keep their options open, Wang writes.  In the meantime, they should explore third party maintenance options, using giving notice and the possibility of moving to a third-party maintenance provider as leverage for any 2013 maintenance contracts, and resist any overtures by SAP to bundle existing contracts, which locks contracts in as a block and prevents customers from renegotiating them separately.
Rimini Street, one of two third-party maintenance vendors that focus on the SAP market, has heard from hundreds of SAP customers interested in possibly moving to third-party support, according to Dave Rowe, the company's senior vice president and chief marketing officer.
"Even if SAP extends the support window, many customers just want to quit playing the support window game," Rowe said.