Aug 23 2010 7:22PM GMT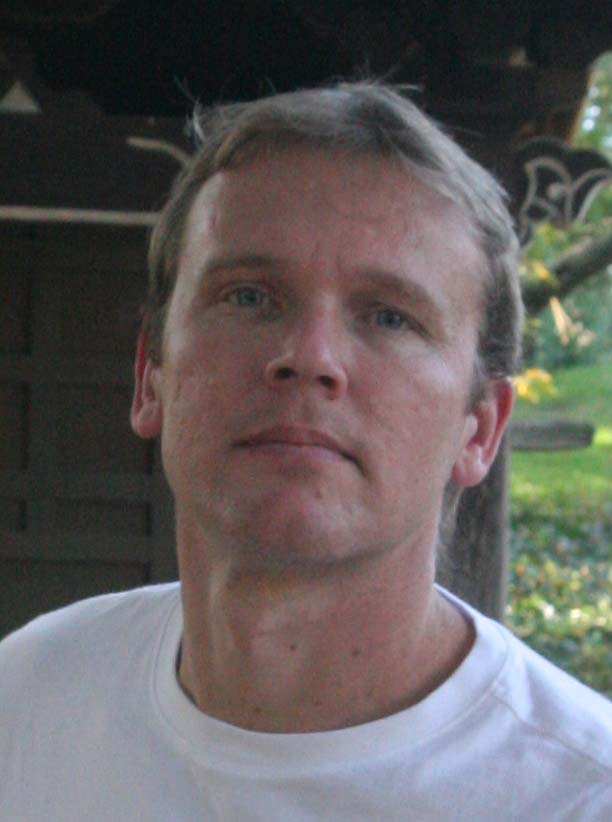 Profile: Barney Beal
The dust has settled on SAP's Sybase roadmap announcement in Boston. While the big news (to me anyway) centered around SAP's plans to release a mobile development platform in nine months there were a few other interesting tidbits to come out of the event, particularly in the "deep dives" held after lunch. 
That includes some somewhat vague roadmap details, but we can expect more detail at TechEd and plenty of fanfare at next year's Sapphire conference, which should arrive just around that nine-month timeline. For now, this is what people have to go on.
Mobile
SAP-Sybase currently supports the iPad, iPhone, BlackBerry, Windows tablets and Symbian devices. In the next nine to 18 months they will support Windows Phone 7, HTML 5 and then Linux.
"We think it's going to be the Linux that's going to be used for the Asian markets," Gary Kovacs, Sybase senior vice president markets solutions and products said.
Cloud (what event would be complete without it?)
Sybase currently has a Web services interface, telecom expense management integration and Sybase mobile services integration.
"The key cloud services in the next version will be much richer in its support for more commonly deployed cloud services and integrate with additional carrier services," Kovacs said.
Integration between SAP and Sybase
Sybase has completed some integration with the SAP NetWeaver Mobile platform, including TCO reduction, an enterprise app store, Mobile BI and Analytics.
Over the next nine to 18 months the two companies will work to integrate Sybase with NetWeaver Mobile and BusinessObjects Mobile BI.
Applications
SAP and Sybase have already rolled out Mobile Sales for SAP CRM and Mobile Workflow for SAP Business Suite.
Get ready for an enhanced mobile field service module. The next mobile application project is Sybase Mobile service for SAP CRM and it too will be delivered in the next nine to 18 months. A more detailed roadmap will be made available in Q4 2010.
When it comes to mobile applications SAP is clearly banking that Sybase becomes the mobile middleware platform which its partner network can build mobile applications on top of. Those who have already gone down the path to NetWeaver Mobile and Business Objects Mobile will have to wait for that integration, which SAP hasn't put a timetable on.
The future for third party mobile middleware on the other hand seems uncertain. It certainly sounds like Sybase-SAP wants partners to be able to build the applications on Sybase-SAP middleware — which leaves lingering questions for partners like Syclo and Antenna.
"There are third party middleware platforms that supply some unique needs we do not want to cut off," Kovacs said. "There will be partner and custom applications that we enable [for them]."
Mobile technology beyond the phone
The other interesting area that Kovacs mentioned and industry analyst Josh Greenbaum brought up was SAP-Sybase's plans for mobile technology outside of mobile phones.
"If there is a process or application that's driving that business we want to enable that," Kovacs said, bringing up GPS in cars, IP-enabled devices for nurses and even machine to machine. "The first launch is the low hanging fruit but the vision and the roadmap encompasses so much more."
Sybase's business
Sybase will continue to be run as a separate business and it became apparent that both sides see a lot of opportunity. Sybase CEO John Chen practically salivated as he talked about the 22 industry verticals SAP is in which he sees as "low hanging fruit" for Sybase to sell into.
Additionally, SAP certainly sees Sybase as another way into the Asian markets.
"They are the leader in Japan and China," SAP's co-CEO Bill McDermott said, "a place we need to grow our business and will grow our business."
Information management and analytics
On the information and analytics side, my colleague Mark Brunelli offers up some perspective on what SAP-Sybase means for Oracle vs. SAP.
Clearly SAP sees some opportunity combining Sybase and BusinessObjects for complex event processing (CEP). SAP CTO Vishal Sikka used an oil company using CEP as his demo. Sybase plans to rename its CEP products the Sybase Event Stream Platform.
Brunelli also passed along this note from the event:
Also, at one point, Brian Vink, Sybase's vice-president of data management products, sought to reassure the crowd that Sybase's popular PowerBuilder developer tool will be a part of the company's mobility strategy going forward. PowerBuilder is a development environment which allows users to create BI, Analytics and types of applications. According to Sybase, one of the key features of PowerBuilder is DataWindow, which helps users quickly build data rich applications with minimal coding.

"Work is being done in the lab on how we can leverage that data window capability onto mobile devices," Vink said.
Some other post event coverage beyond the straight up news:
Kevin Benedict, an SAP mentor and mobile consultant blogged on all the SAP-Sybase mobile news.
Jon Reed, another SAP mentor and head of JonERP.com recorded a video interview with Vishal Sikka.
Eric Lai offered up some other tidbits and Tweets from the show at his Sybase blog.