---
May 5, 2015 5:59 PM
HANA
,
Salesforce.com
,
SAP
Regardless of whether the reports of Salesforce possibly seeking a bidder represent only rumors, SAP stated something as a fact: It won't buy Salesforce. "We have zero interest in Salesforce.com," said Bill McDermott, SAP's CEO. McDermott spoke to reporters and other attendees during a...
May 4, 2015 2:25 PM
HANA
,
Healthcare
,
Human Resources
,
SAP
Heading into SAP Sapphire this week, I legitimately feel good about the company. It's not because of earnings or technology advancements or any of that business mumbo-jumbo; it's simply because SAP is offering new-found support for a small amount of its employee who are going through a big...
---
June 30, 2014 2:49 PM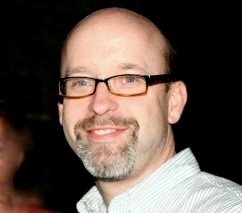 Profile: Todd Morrison
SAP
SAP and its CEO, Bill McDermott, made a big point of saying at this year's Sapphire Now conference that the "new" SAP is focused on making enterprise software as...
---