Mar 5 2012 6:07PM GMT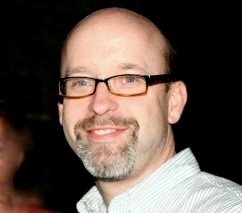 Profile: Todd Morrison
SAP has rolled out a new version of its Sybase Afaria mobile device management platform, and although it includes a number of new bells and whistles on top of an already well-developed platform, it's improvements to the UI that have most people talking.
"It's definitely a big deal. A lot of the customers liked the software, liked the functionality, but just had challenges using it," said Gartner analyst Phillip Redman, whose Mobile Device Management Magic Quadrant report last year named Sybase Afaria as one of the top platforms, while criticizing Afaria's clunky user interface. "Things were hard to find, policies were hard to implement" with the previous version, Redman said.
So what's new in Afaria 7.0?  Sybase's Eric Liu gives a good rundown of improvements to the UI as well as other parts of the platform:
"Our goal was unabashedly to cut down on the clicks, simplify the UI so as to make it easier and faster for IT administrators to use…its workflows have been rebuilt to make more sense for today's devices.
Browser support has been expanded to Google Chrome, Mozilla Firefox and Apple Safari from Internet Explorer only. And the touchscreen-enabled tablet version of the Afaria app has been enhanced so that Afaria administrators can do much much more from their iPad.
There still are powerful improvements in Afaria 7.0. Integration with SAP BusinessObjects is one, allowing you to bring a market-leading BI tool to analyze your employees' mobile usage, even from your iPad.
But apart from the UI, what about some of Afaria's other weaknesses?  In that Magic Quadrant, Redman noted that Afaria was notoriously difficult to install, which he said doesn't appear to have changed much in the latest release. Redman and his co-authors also noted that Sybase Afaria was one of the priciest mobile device management platforms on the market – even if the cost was more or less justified given the range of functionality.
My guess is that Sybase Afaria has only further solidified its reputation as one of the top mobile device management platforms for companies that need that breadth of functionality – and can pay for it.