Oct 9 2012 2:58PM GMT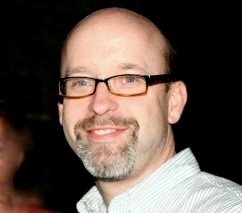 Profile: Todd Morrison
What if workforce analytics software were not only about crunching numbers and providing dashboards, but actually telling you what was important?
That's the idea behind the new Headlines analytics software that SuccessFactors announced Monday at the HR Technology Conference and Expo going on in Chicago. SAP acquired SuccessFactors, a maker of on-demand HR software, early this year.
The idea is a pretty good one, if it works as SuccessFactors claims it does.  According to the company, SuccessFactors Headlines acts as an "automated data analyst," combing through reams of data, and pushing out alerts in newspaper headline format based on identifiable trends in the data — information that the user should be paying attention to.  Users can get the alerts via a range of avenues, such as email, or Jam, SuccessFactors' online collaboration tool.
Folia Grace, vice president of product marketing for SuccessFactors, explained why this is good news for business users.
"Most managers don't have time, or the skill set sometimes, to really make the data useful. Even though companies have had lots of investments in analytic systems over the years, typically it sits in another system, it's difficult to log on when you get there, you may not know how to navigate it, or interpret the data," Grace said.
"So what happens [with Headlines] is you end up getting the data-driven organization that you're looking for," she said.
In one example cited by the company, one alert might say "Your team is losing high potential employees. Sixty-six exited this month, double last month's count." At that point you could drill down into the data for more information, and find out who's at risk of leaving, based on the profiles of those who left.
Headlines also bases recommendations and alerts on baked-in workforce averages and metrics, as well as industry benchmark standards.  SuccessFactors claims that the software is also able to predict future problems and areas of risk based on the data.
According to Grace, the software is in ramp-up, being used by Coca-Cola and Procter & Gamble, who are helping SuccessFactors develop additional uses cases before it's made available.
At the same time, SuccessFactors also announced a raft of other enhancements, including a new user interface for SuccessFactors Employee Central and across the company's BizX Suite, the ability to handle all aspects of payroll administration within Employee Central, and tighter integration with third-party HR software vendors like Benefitfocus, for benefits administration, and Workforce Software for workforce management. Because of the integration, users can access all apps by logging into Employee Central once.
At least one attendee at the conference was listening – and looking.
David Adrian, Walmart's senior director of global talent management said he had seen demos of the new user interface and Headlines feature but is taking a wait and see approach, though he expects to get them when SuccessFactors makes the upgrades available.
"We've been on SuccessFactors for three years. There's nothing that's going to change that for the near term," Adrian said.