May 11 2012 6:41PM GMT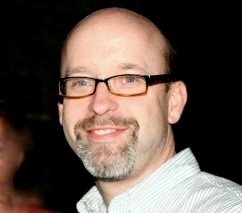 Profile: Todd Morrison
We'll no doubt have a clearer idea of where SAP is taking its customers on a range of fronts by the time Van Halen hits the stage at the conclusion of this year's SapphireNow conference, from what mobile apps are in the offing, and where SAP is going with its cloud strategy, and a range of other issues.
But what might we learn about SAP' business intelligence portfolio, specifically? I recently spoke with Gartner analyst Rita Sallam about some of the questions she's looking to answer in Orlando.
Is SAP's new predictive analytics application easy to use?
In the past, SAP customers wanting to use predictive analytics had to look to other vendors. That's changed now with the introduction of SAP BusinessObjects Predictive Analysis, now in ramp-up.
Sallam said she's interested in finding out more about the application, including how easy the application's user interface is for business analysts using the software.
"Predictive analytics is that next wave where all organizations want to do more advanced analysis, but the limitation has been the [difficulty in using some of those applications]," she said. "One of the things we're seeing vendors do is encapsulate some of that complexity into easier to use tools and applications."  
How much tighter is the integration between SAP BusinessObjects and Business Warehouse?
Although BusinessObjects 4.0 has been out for a while, Sallam said she's looking to hear from customers, specifically on SAP's claims of tighter integration between BOBJ and SAP Business Warehouse (BW).
"One of the examples of that [tighter integration] is that SAP BusinessObjects tool sets can access the BEx (Business Explorer) API within BW directly," Sallam said.
"Instead of having to create a universe within Web intelligence, to access a BEx query, which you had to do before, you can now actually expose the BEx query in the BusinessObjects query panel, without having to create that extra layer of metadata," she said. "It's a big potential improvement."
What do customers who have migrated to BOBJ 4.0 have to say?
While customer feedback from companies that have migrated to BOBJ has largely been positive, Sallam said, there have been some accounts of customers having trouble with migrating the security provisions to the newer version.
"Some of those challenges are being addressed in Service Pack Three," Sallam said. "I'd love to get with customers who have been in ramp up with Service Pack Three to see if in fact it's addressed some of those challenges."
How is Explorer 4.0 being received?
The new version of Business Explorer includes improvements in some user-defined calculations that add some basic dashboarding capabilities, according to Sallam.
"I'm interested in hearing how customers have received those capabilities, particularly if they've compared them to other data discovery tools, and how well they feel Explorer stacks up, given the enhancements," she said.
Will the HANA picture get clearer?
Like a lot of people heading to Orlando, Sallam said she hopes to hear more about the HANA in-memory platform, how it's being used by customers and what they're getting out of the technology. And while it's early, Sallam said she hoped to learn more about SAP customers running BW on HANA.
Either way, Sallam said she expects SAP to provide more details.  Just how much remains to be seen.
"I expect SAP will provide a lot of HANA customers because it's just a huge area of focus for them," Sallam said.  "I am hoping to see more mature, larger deployments, beyond proof-of-concept deployments."