Jul 7 2011 1:37PM GMT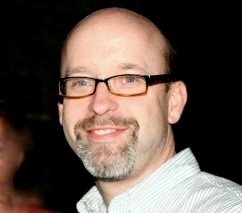 Profile: Todd Morrison
by Todd Morrison, News and Features Editor
This past week I caught Ray Wang's webinar about optimizing SAP systems and reducing cost through things like proper test data management.  Getting a handle on those systems is increasingly important due to the explosion in the size and scope of today's test environments, Wang noted.
The aim of the IBM-sponsored webinar was to tout IBM's Infosphere Optim application for test data management, so it's no huge surprise that third-party vendors like IBM were touted as having advantages over SAP's Solution Manager.
A lot of users feel compelled to use Solution Manager because it's free, Wang said, and that's a mistake.  Third-party applications are typically easier to customize and integrate, and can be a better overall approach given that companies need test data management for both SAP and non-SAP systems.
"Go ahead, use it, and see what you like about it," Wang said.  "I guarantee in six months you'll be using something else."
Companies can have it both ways, according to Tony De Thomasis, an SAP Mentor who specializes in Solution Manager.
As SAP itself has pointed out, Solution Manager 7.1 includes tighter integration with third-party testing tools. That gives customers the chance to use Solution Manager testing capabilities, or use third party tools to address testing functionality gaps in Solution Manager, De Thomasis told me.
"Those customers with basic requirements can go with standard Solution Manager," De Thomasis said. "Customers with existing alliances with third party solutions or more sophisticated requirements can integrate best of breed tools into the IT solution."
It's an interesting debate.  What are you using at your company for test data management?  Is Solution Manager working for you – or have you gone with a third-party tool – or do you use both?