May 14 2012 7:58PM GMT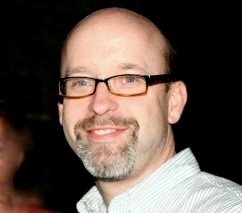 Profile: Todd Morrison
Tags:
ORLANDO, Fla. — SAP took the development of its Sybase Unwired Platform (SUP) a step further today by unveiling a handful of new mobile applications at the kickoff of its annual SapphireNow conference.
Company officials said the new apps, developed by SAP and its business partners, are designed to help users in several areas, including human resources (HR), finance, sales, mobile commerce and sustainability.
More partner apps will be unveiled over the course of the conference from the vendors themselves, according to SAP. It's all part of the business software giant's plan to have partners develop and market the vast majority of SUP applications.
The new SAP apps may not be sexy, said Nicholas Brown, senior vice president of mobile strategy and market development, but they address some of the basic needs companies have when it comes to mobility.
"The beauty of mobile is that you can start simple," Brown said. Companies can then expand on that basic functionality over time, based on the user feedback.
Many of the applications are optimized for mobile tablets, which allow users to view a greater amount of information at one time as compared with smartphones, Brown said.
SAP also announced updated versions of existing applications now compatible with the Android and Blackberry platforms.
The new applications announced today include the following:
Work processes:
SAP Travel Expense Report:  Allows users to create expense reports from a mobile device;
SAP Learning Assistant: Lets customers access and download existing SAP e-learning functionality from their iPad tablets and allows them to manage course bookings, schedules and training deadlines;
SAP Customer Briefing: Pulls together information from a businesses' existing CRM data and combines it with information from outside sources to help sales staff in the field prepare for client meetings; and
SAP EHS Safety Issue: Allows users to log issues from their mobile phones, including supporting information like photos and video, and send all of the data to a safety manager.
Banking and Finance:
Sybase 365 Mobile Banking: Lets subscribers to pay, buy, bank and remit money using a mobile device;
Sybase 365 Mobile Payments: Allows users already employing a "mobile wallet" application to pay bills and loans make domestic peer-to-peer payments to known and unknown beneficiaries, as well as remit money and pay for goods and services; and
Sybase 365 Mobile Money: Enables financial institutions to offer a "branchless" financial inclusion service so they can offer financial products to customers.
Retail and the insurance industry:
SAP In-Store Product Lookup: Lets store employees locate the availability of an item with current inventory information, all in near real time and from the store floor and
SAP Policy Holder Lookup: Gives insurance agents the ability to access policy and claim details of any policyholder.
New apps from ecosystem partners include:
Go Sell: Touted by maker Advent Global Solutions as a comprehensive sales force automation app that lets sales reps log calls, respond to leads and access a range of dashboards and other information across the order-to-cash process and
Project Manager: Created for workers who need to manage projects outside of the office, from updating schedules and other information to reviewing work-breakdown structures and assigning tasks to team members.
Updated existing SAP mobile applications:
SAP Customer Financial Fact Sheet: Lets sales staff check customers' financial status — now available on the iPad and devices using the Android 2.2 or later operating system;
SAP Payment Approvals: Now available on Android 2.2 or later;
SAP Electronic Medical Record: Gives doctors the ability to review information at a patient's bedside; now available on Android 3.2 devices and iPhone devices; and
SAP GRC Policy Survey: Allows employees to receive, complete and submit governance, risk and compliance policy surveys; now compatible with the iPad.