Jul 27 2012 2:10PM GMT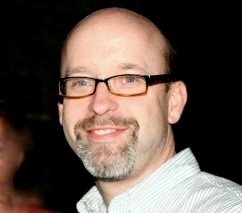 Profile: Todd Morrison
SAP trumpeted its achievement when it surpassed the 1,000 customer mark last year, but is declining to shed more light on what those numbers might look like now, despite continued interest in the cloud ERP's future, and whether or not it will ever hit a critical mass when it comes to adoption.
As analyst Jon Reed put it late last year, "I think this is sort of a make-or-break year for Business ByDesign."
Even so, SAP is keeping those adoption numbers close to its chest, rather than make its case that it has grown those overall customer numbers in a significant way.
 "We're still referring to the number that we provided last November, more than one thousand users," according to Astrid Poelchen, director of SAP product communications.
Still, there's no sign that SAP is cooling its plans for ByDesign, either. This week SAP touted some good news, namely that the trade and industry department of the government of New South Wales in Australia is deploying the on-demand ERP as a part of a $14.5 million deal that also includes SAP payroll and cloud consulting services.
At the same time, the latest version Business ByDesign will be available in August, and newly available in Denmark, Italy, the Netherlands, and Spain.  Business ByDesign 4.0 also includes a software localization kit for companies to create country-specific content, as well as an improved software development kit (SDK) that SAP says will allow for customers to create add-ons and integrate with third-party software more easily.
Jakob Jung, writing for ZDNet, outlines some of the new functionality being delivered in the new release:
Version 4.0 sees over 800 separate tweaks to functionality, including new elements for the service, manufacturing and distribution industries. For the latter, SAP has improved Business ByDesign's ability to combine both products and services on projects, which links material in sales orders to project tasks, while enhancements for manufacturing and distribution include support for customers that manage and track onsite and in-house repair scenarios.