Sep 5 2011 4:37PM GMT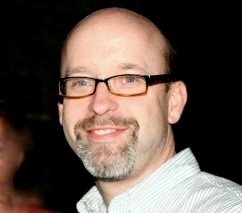 Profile: Todd Morrison
What is it with the Oracle-SAP legal battles and holidays?
Last year, just before Thanksgiving, a jury in California delivered a whopping $1.3 billion verdict in favor of Oracle in its IP theft lawsuit against SAP and its former subsidiary TomorrowNow.  That immediately set in motion a lot of tongue-wagging over whether the damages awarded were excessive.
Last week, just before the start of Labor Day weekend, the same judge in the case sided with SAP's appeal that the figure wasn't based on actual damages, calling it "grossly excessive" and "contrary to the weight of evidence."
As you can imagine, SAP applauded the judge's decision.  Oracle, not so much.
"There was voluminous evidence regarding the massive scope of the theft, clear involvement of SAP management in the misconduct and the tremendous value of the IP stolen. We believe the jury got it right and we intend to pursue the full measure of damages that we believe are owed to Oracle," the company said in a statement.
So what now?  The judge instead knocked the judgment way down to $272 million, a far cry from the original $1.7 billion Oracle thought it was due, and closer to the $40 million SAP said was fair compensation for TomorrowNow's actions. Oracle can either let the judgment stand – which seems unlikely given their statement yesterday – or request a new trial.
Given all that it has on its plate, Rachel King thinks Oracle might just want to call it a day.