Nov 15 2012 7:55PM GMT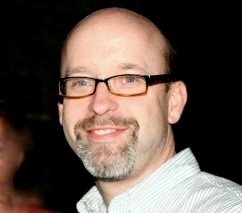 Profile: Todd Morrison
It's been a busy week for news coming out of Madrid, where SAP is hosting its combined TechEd and SapphireNow conference.
In addition to announcing SAP CRM on HANA – with the new SAP 360 Customer software – and SAP Financials OnDemand, SAP today announced a new raft of applications built on its HANA in-memory platform.  The thirty new applications SAP is announcing include:
SAP Liquidity Risk Management: Helps provide banks with the ability to perform real-time, high speed liquidity risk management and reporting on large volumes of cash flow, according to SAP.
SAP Accelerated Trade Promotion Planning: Created to help consumer packaged goods companies plan customized trade promotions. The software lets businesses analyze volumes of promotion-related data in real time to speed up promotion planning, find new promotion opportunities and track campaign spend.
SAP POS (Point of Sales) Data Management: Geared towards helping retailers not only report on what's been sold but also answer questions about sales and customer behavior.
SAP Customer Usage Analytics: For telecommunications, high-tech and financial services companies with "big data" needs.  SAP said the application lets marketing, sales and service departments better understand customer usage patterns for those types of companies.
SAP also announced the following planned applications:
SAP Demand Signal Management: Helps companies with operations in multiple industries capture downstream data and integrate it with their internal data to help improve decision making in areas like sales, marketing, and the supply chain.
SAP Operational Process Intelligence: Being created to give line-of-business users real-time visibility across end-to-end business processes.